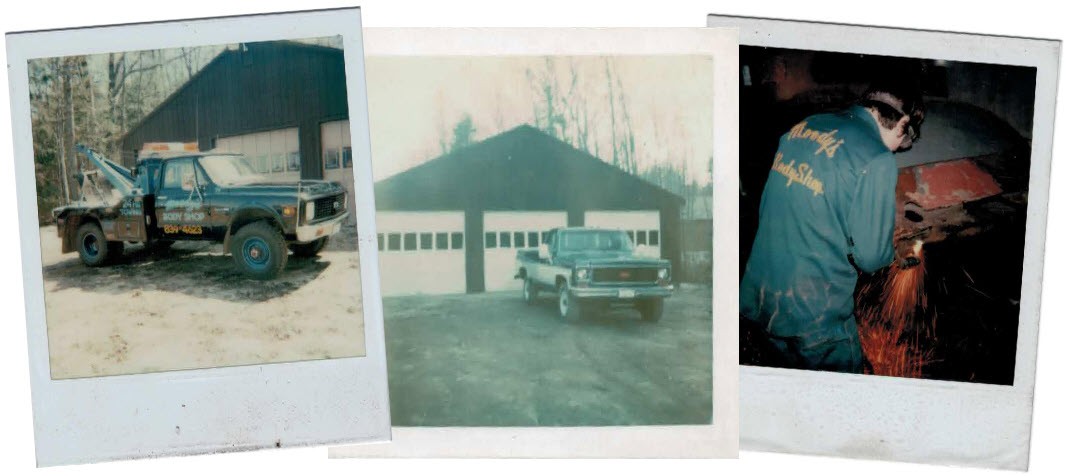 Moody's Collision Centers began as "Moody's Body Shop" in the fall of 1977 at its current Gorham location. Shawn Moody, then a senior at Gorham High School, had a vision of providing service to local residents that exceeded their expectations. As such, he launched Moody's out of a small three bay garage.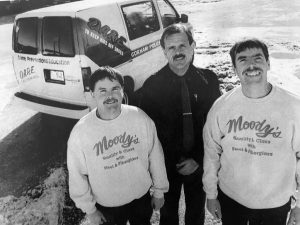 With over 200,000 vehicles repaired and growing, Moody's philosophy centers on community support, customer loyalty and co-worker dedication.
The real strength of Moody's is in our co-workers. We have the most dedicated, committed, and qualified co-workers in the industry. They care about you, your vehicle and the quality of the workmanship Moody's performs. Because Moody's is employee owned, each and every co-worker has a stake in the business and therefore a vested interest in being the best that they can be.
An ESOP is an employee benefit plan, which empowers co-workers of a company as stockowners of that company. Moody's continues to grow the company's net worth and the result: every member of the Moody's team benefits by the increased value of Moody's stock in their retirement accounts.
Moody's Collision Centers has grown an average of 18.4% a year since the inception of the ESOP in 2003. This growth has occurred during very difficult economic conditions and a shrinking collision repair industry. The vision of the ESOP Association, through co-worker ownership, is to improve American competitiveness due to greater co-worker participation in the workplace. It aims to strengthen the free enterprise economy and create a broader distribution of wealth. Moody's has been able to maximize human potential by enhancing the self-worth, dignity, and wellbeing of our co-workers.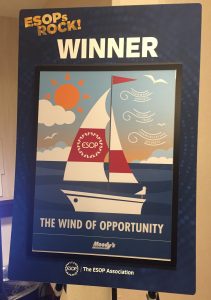 Moody's co-workers all have a key to the respective facility they work; no one that works at Moody's has ever "swiped" a time card or "punched" a clock. We believe and promote co-worker ownership with responsibility to each other.
Every quarter Moody's holds a meeting at which all co-workers are presented the company's financial performance as well as 10 other Key Performance Indicators (KPI's) that range from our Customer Satisfaction results to our Efficiencies and Utilization, etc. Everyone has an opportunity to share his or her suggestions, ideas and feedback..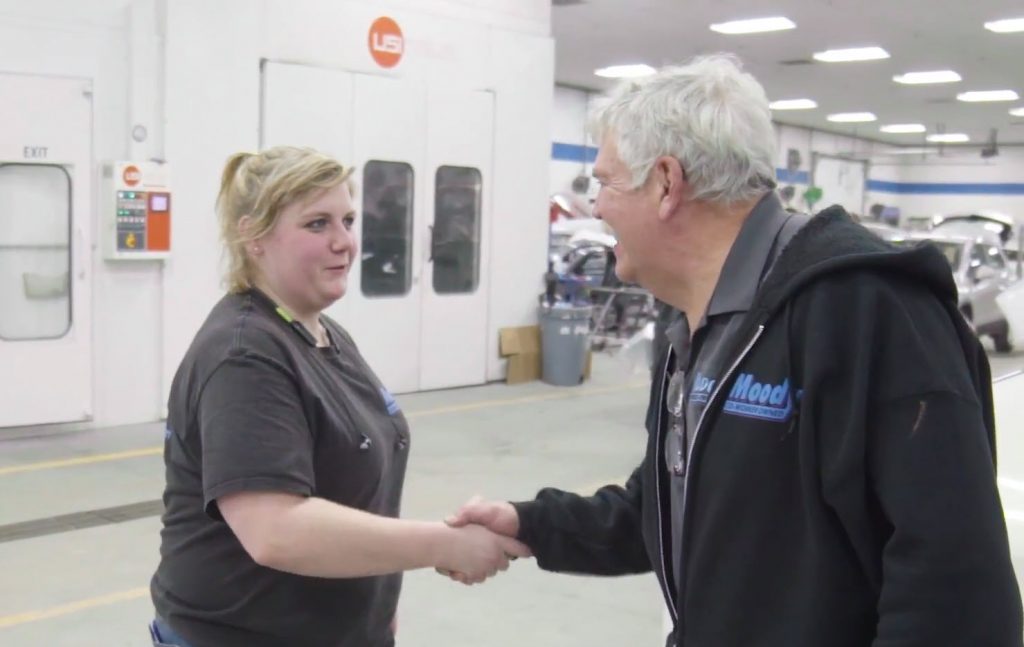 Our dedication to green technology has helped us to maximize our energy efficiency and minimize our impact on the planet. Management for environmental performance is one of the many aspects of Moody's as a small business. Shawn Moody participated in the 2008 Governor's Energy Summit as a small business speaker. According to Shawn, "We have long been believers in saving energy and conserving resources and we've found it actually makes not only environmental sense, but economic sense as well. The programs in the DEP's Office of Innovation & Assistance are a great resource for us." Moody's co-workers and customers are directly impacted by reducing energy costs in the business.
We all have a stake in the environment and our efforts include:
Using waterborne paint has lowered Volatile Waterborne paints are generally easier to apply and clean up
Some waterborne paints allow over spray to be recovered and recycled, effectively increasing transfer efficiency
Use of efficient lighting: all compressors, lighting & HVAC meet Efficiency Maine specifications. Our equipment features VFD (variable frequency drive) motors to maximize performance and minimize energy use.
Replaced T-12 fluorescent fixtures with energy saving T-8 and T-5 fixtures
Installed controls on exterior lighting, including installation of motion sensors and time clocks on exterior parking lots and security lighting
Installed thermostat timers
All sheet metal is recycled
All cardboard is recycled
All Freon is evacuated and recycled
All waste oil is utilized for heat